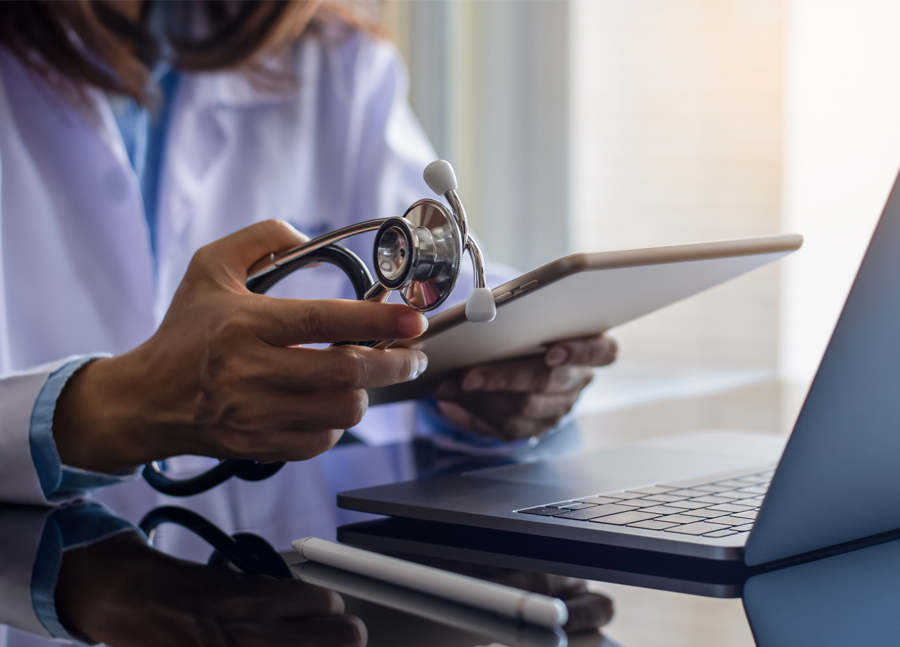 We're living squarely in the middle of the digital age. Smartphones, the internet and global connectivity dictate just about everything we do. Romance, entertainment, food and drink, and even medicine have undergone revolutionary changes under the influence of technology. Rheumatology practices are no exception.  Nowadays, it's simply a given that without an effective web presence, no business can survive. Rheumatology practices, like any other business, need a functional website in order to sustain patient volume and revenue. Websites are also a critical component for flourishing and expanding operations. In this post, we'll discuss why your rheumatology practice needs (and deserves) a functional and efficient website.  Read on to find out more. 
Improve Patient Experience 
It's all about your patients at the end of the day, right? And nowadays, our expectations of the businesses we endorse and the providers we trust to care for us are very different than they used to be. Rheumatology practices should be considering their patients first and foremost. And their experience dictates the success or failure of your operation. 
With a functional website, you can revolutionize their experience from the inside out. A good website, designed, optimized and maintained by a professional agency, means universal convenience in every sense of the word. From the moment they discover your site, until they leave your office, the right website can positively impact 100% of their experience. Scheduling appointments, making payments, submitting paperwork, insurance data, contact information and more has never been easier. Without a website, your rheumatology practice misses out on the chance to provide your patients with countless conveniences. 
Market Your Practice 
Obviously, a rheumatology website serves countless purposes for you and your team. However, one you might not expect is the marketing potential. Your website is a one-stop online destination for virtually every aspect of your business. And a professional agency can work to ensure your site remains visible and prominent in search results. This way, anyone within a reasonable distance with an interest in a rheumatology provider will be directed straight to you. 
Enhance Care 
A website is more than simple data about your business. In addition, it's a portal in which your staff can manage even the most intricate factors within your infrastructure. Therefore, it enables them to better serve your patients in every aspect of the practice. Scheduling and confirming appointments, processing transactions and maintaining financial records, plus sending and receiving medical records, insurance paperwork and more...all of this can happen in one central place: your website. 
This doesn't just benefit your patient, it provides the most convenience for your team. A functional website will serve your practice in countless ways on a daily basis, and utterly revolutionize your practice's day-to-day operations. Your team will be able to work seamlessly and your patients will enjoy the freedom from any inconvenient impediments.
Greater Visibility
Your practice needs some measure of visibility in order to attract patients. However, with a professional rheumatology web provider, your website can skyrocket in popular search results. Basically, your provider can apply a system of intricate, proven techniques in order to accommodate specific web algorithms that will, as a result, favor your website before others. Any users entering the relevant keywords and search terms will instantly see your practice's site, compelling them to click and, more than likely, schedule an appointment. The process, as a whole, is called SEO - or "search engine optimization." 
Additionally, you can advertise your website's URL at events or in marketing materials in order to provide prospective patients, vendors and service providers with a one-stop location to find everything about you they need to know. Greater visibility is synonymous with greater revenue, and a website will deliver that 100% of the time. 
Conclusion - Rheumatology Web 
At Rheumatology Web, we see firsthand the countless ways in which websites benefit the practices we serve. And that's why we've dedicated our business to the total, wall-to-wall creation, design, maintenance and improvement of rheumatological sites. We understand the specific variables that are relevant to your practice and your needs. Everything we do is about identifying what will best enhance your practice and developing our strategies to maximize results. 
Contact Rheumatology Web to discuss your website now!