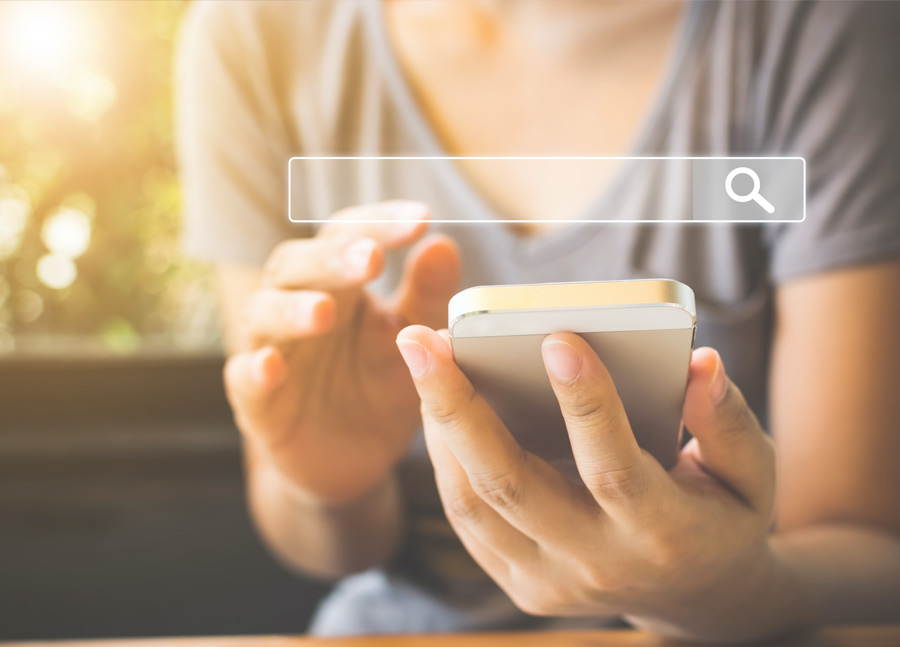 When it comes to websites, they're no longer a curiosity or novelty that a business can overlook. In addition, rheumatologists need a good website just as any other business or medical practice does. And while a functional website is critical, it serves no one if it isn't visible in search results. That's where search engine optimization (or SEO) becomes an incredibly useful service. SEO describes the specific techniques an agency (like Rheumatology Web) uses in order to elevate your website's ranking and visibility in search engine results like Google. This way, any prospective patients within a reasonable distance will discover your site, and your practice, before they see any others. In this post, we'll list the primary benefits of hiring an SEO agency to optimize your website.
Organic Traffic 
Organic visibility, leading to higher site traffic, is a colossal advantage of professional SEO. Search engine optimization uses specific techniques to identify and attract the right kind of user - rheumatology patients you can bring directly to your practice. An effective strategy delivers your pages to a relevant audience with relevant searches. 
As the user already has an interest in your specific industry, organic visibility enhances the rate of relevant traffic to your website without discouraging users in a way that feels like aggressive salesmanship. 
Return on Investment (ROI) 
When assessing digital marketing agencies, return on investment (ROI) is often the most critical priority for just about any business or medical practice. Legitimate SEO services deliver impressive ROI, every time. 
The leads that SEO result in offer a close rate of 14.6%. This is about 12% higher than traditional marketing methods. However, if your website ranks at the bottom of any subsequent pages, none of these statistics will be attainable. The first listing that Google displays in search results
receives 33% of
all search traffic
. Search engine visibility directly correlates to higher web traffic and greater revenue. Ultimately, this makes ROI one of the most significant SEO benefits for any rheumatology practice. 
Enhance Credibility 
Ranking on Google's first page enhances credibility among prospective patients. Google ranks websites based on several variables, such as created content, website speed, and mobile usability. While the majority of consumers probably do not consider these signals, users do expect Google to deliver relevant, valuable content first. Most trust the algorithm implicitly, and 75% of users do not move on to page two.
Trust is developed on search engine authority and a high-quality product or service that builds credibility among visitors.
24/7 Marketing 
Search engine optimization efforts don't adhere to a typical 9-5 schedule. Content doesn't disappear after a budget runs outes occurring every second. Once more, SEO is unique because it allows your company to reach users while they're searching for you – not on a billboard spotted on the way out of town.
Capture Your Specific Niche 
SEO is not only for organizations with a single target audience. Search engine optimization is equally effective for companies targeting various audiences, perhaps with the same service.
For example, a pool installation company may service homeowners and commercial customers, two separate audiences. SEO allows organizations to reach each audience via intent-driven keyword research. To reach both audiences, separate service pages could be created, one targeting the keyword phrase "residential pool installation services" and the other targeting "commercial pool installation services."
Enhance User Experience 
User experience is a critical component of SEO and a significant Google ranking factor. Search Engine Journal explains, "Google has learned how to interpret a favorable or unfavorable user experience, and a positive user experience has become a pivotal element to a website's success."
A Google user expects to have his or her query answered in moments. A visitor who clicks into a website and is met with a poor user experience – such as mobile incompatibility or a barrage of popups – will likely leave within seconds. High bounce rates tell Google that the web page is not valuable for the user, often resulting in lower rankings.
Long-Term Marketing Strategies
While quality SEO often delivers significant business impact with the first year, SEO efforts will compound over time, leading to increased results for several years. In fact, the magnitude of SEO results and ROI correspond to the budget, effort, and time committed to it. If an SEO company promises instantaneous results, be wary.
Implementing a thoughtful SEO strategy – such as content creation and on-page optimization – and mastering Google's algorithm take dedicated time. To see the best results of incorporating SEO into your digital marketing strategy, be prepared to view SEO as an investment with remarkable long-term return.
Search Visibility
We live in an undeniably digital era. Organizations intent on creating an influential brand presence should be visible on the web. However, if you're not on page one, you're likely not winning clicks or promoting your brand to anyone. Today, search engine optimization is critical to a thriving brand identity.
Conclusion - Rheumatology Web 
No rheumatology practice can afford to discount the serious benefits that SEO delivers to care providers. Websites are no longer an optional novelty for any industry. However, you want it to be as visible as it is compelling for your prospective patients. Contact Rheumatology Web to discuss your practice's SEO strategy now!